Open your webapp and edit your content offline, everything synchronizes as soon as you connect to the internet.
No need for a central storage
Create your own private mesh and let your data sync between your devices via WebRTC. No need to trust to the Big Brother.
Expressive types, pattern-matching, super-fast compile times and features of ECMAScript 2020 all at your fingertips.
Friends-list, groups management, permissions settings... don't create the same GUI for every app again and again. Use our pre-built React components and rather spend time working on your shiny new editor!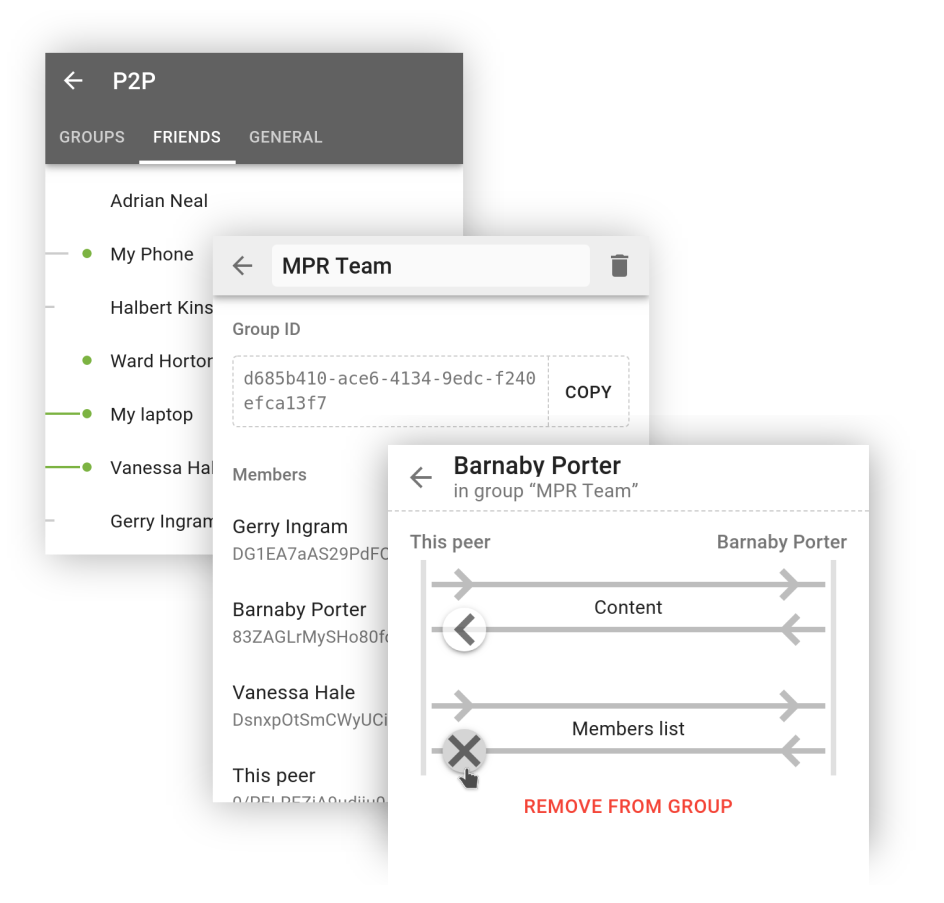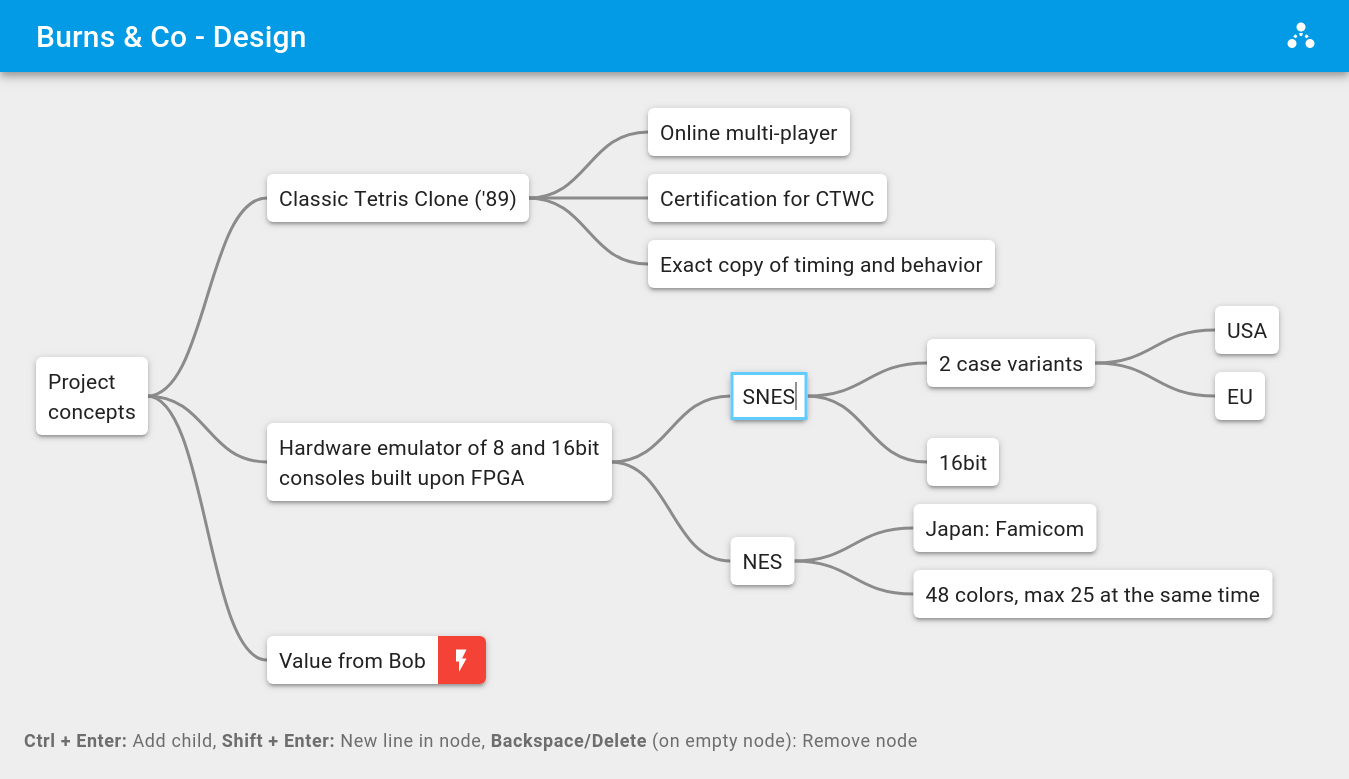 Check-out our demo P2P editor
We've created a simple P2P mind-map editor with offline support, conflict resolution and much more. Try it out or browse its source-code to learn more.